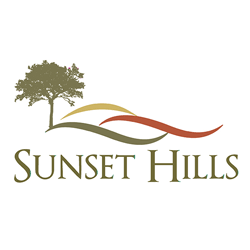 Charles
"Charlie" R.
Porchia
December 27, 1942
-
January 27, 2020
Born in Los Angeles, California
Resided in

Springfield

,

Oregon
Obituary
Deceased: Charles "Charlie" R. Porchia Male, Age 77, Date of Death: January 27, 2020
Date of Birth: December 27, 1942 Place of Birth: Los Angeles, California
City of Residence: Springfield, Oregon Cause of Death: Natural Causes
Parents' Names: Anthony Dell and Ruth Ann (Jacoby) Dell, later Ann Porchia
Education: High School GED
Military & Civil Service: Sergeant in Air Force, specialty duty as an on-base mechanic serving two tours of duty in Vietnam and two years stationed in Japan, where he learned to speak Japanese. Deputy Sheriff and Mounted Posse Division for Carson and Virginia Cities, Storey County, Nevada.
Career: General Contractor / Builder. Built three homes for his parents. Ran for the office of Sheriff in Storey County, Nevada. Reserve Deputy Sheriff for Carson City and Mounted Possee / Search and Rescue Division for Virginia City and Carson City, Nevada.
Hobbies & Interests: Charlie developed his skills for motors and mechanics as a youth when he attached a lawn mower engine into his hand built soapbox car when he was twelve years old and literally ran into the kid down the street named Alan Stinebaugh. Despite a few scrapes and scratches they became fast friends and both boys continued their life long fascination with speed, first with Go-Karts and later with motorcycles.
Charlie's adoptive father Louis Porchia and Uncle Vince Porchia were both avid Go-Kart racers in the 1960's. Lou, Charlie and Vince dragged baby sister "DeeDee" to all the Sunday races at the Agoura Race Track behind Wizzin's Restaurant, or to races in Azuza and Willow Springs. Neither Charlie or DeeDee could foresee that the young woman riding her horse in the Agoura wash behind the track would become Charlie's bride 30 years later.
"I can't imagine that any young boy could have wanted a motorcycle more than I did," Charlie wrote in an editorial for VJMC Vintage Japanese Motorcycle Club magazine, "I once tried to adapt a small outboard motor to a bicycle. I took off the propeller, put on a small wheel in its place. th idea was that the woudl engage the front tire, giving me the powered two-wheeler I dreamed of. It didn't work. Meanwhile, I furiously peddled my bicycle up and down hills delivering newspapers. I imagined my bicycle had an engine." Excerpt from "They Were Just Called Motorcycles," by Charles Porchia. VJMC, February 2009.
Charlie saved money from his newspaper delivery route to buy his first powered bike in 1956 at age 13, a Whizzer 138cc, four stroke engine, mounted on a bicycle. He rode for two more years without a license
or registration, somehow avoiding the police and convincing his parents it was all legal. By 1958 he had a regular license and an Allstate moped, 50cc two-stroke engine, with two-speed transmission made in Austria by Puch. It would be another year until the "real motorcycles," the Japanese two-stroke engine motorcycles would be sold in the USA.
He taught his little sister DeeDee to ride motorcycles when she was 15 years old. The two of them rode all the canyons of the Santa Monica and Malibu Mountains, on occasion stopping at notorious biker hang outs the Rock Store and Old Place. Charlie and Dee took one long road trip together to Big Sur from the inland side crossing over the Big Sur Mountains from Atascadero on a windy dirt road on street bikes Suzuki GT750 and Suzuki 450 respectively.
Buck Mountain Years: While residing on Old Topanga Canyon, Calabasas, with his first wife Carole, Charlie purchased 40 acres of timberland at 6,000 foot elevation, in Humboldt, Northern California in 1972. It took him three summer seasons before he finished building a two story log house in which he lived lived off the grid for fourteen years. DeeDee joined her brother on Buck Mountain for the first summer where they camped out in a meadow and cooked on a camp stove while building the log house on the mountain top. Charlie gave his little sister the title of "Chief Cook, Head Bark Peeler and Distributor of Sunshine and Happiness." Building a real log house meant finding the right sized trees in a forest to cut down with a chain saw, dragging that tree behind the "Big I" (International pick up truck) up to the mountain top building site, where DeeDee used a 3" metal wedge hand tool to scrape off the tree bark, cut the length of log needed for a particular wall, "V" notch the log ends, hoist the log into place on top of the previous log, then chink the gaps between the logs. Phew! That was a lot of slow going work for 2-3 people at a time.
The Buck Mountain homestead was six miles from the only paved road Highway 36, leading to the nearest town of Dinsmore which was a weekly outing for basic general store supplies, an ice cream or pick up mail at the post office. Major shopping was a long 60 mile trip on the busy Hwy 36 logging route to Fortuna, Arcata and Eureka at the coast. A special treat into Arcata would mean a family style breakfast or lunch at the Samoa Cookhouse, established in the early 1900s to feed the many men who worked at the lumber mills and docks.
An American history buff, Charlie was particularly fascinated with the Old West and the Civil War. Charlie married Vicki Fogel Porchia at the Mackey Mansion in historic Virginia City, Nevada, on October 31, 1989, the same day that Nevada became a state in 1864. The bride, groom and all the guests wore period costumes.
Virginia City Years: Charlie and Vicki lived in the Virginia City Highlands for nine years and became advocates for the wild horses, trying to stop their regular round-up for slaughter. While living in Virginia City, Charlie ran for the office of Sheriff in Storey County, Nevada, 1998.
Oregon Years: Charlie and Vicki moved to Springfield, Oregon in 2000 on a 46 acre hay farm where knew he would live out the rest of his life. He resumed his passion for collecting and working on motorcycles, while Vicki tended to the horses and other pets. During their time on the Porchia farm Charlie and Vicki enjoyed their retirement years in a pastoral setting with horses, dogs and many cats, which has become Vicki's love and joy.
Charlie was cremated at Sunset Hills Funeral Home & Crematorium, 4810 Willamette Street, Eugene, Oregon. The family plans on having a private memorial on the Porchia farm in Springfield, Oregon.
Charlie is survived by his wife Vicki Porchia and sister Dianne Porchia.
To send flowers or a remembrance gift to the family of Charles Porchia, please visit our Tribute Store.
Services
Service
Sunset Hills Funeral Home, Crematorium and Cemetery
4810 Willamette St.
Eugene
,
OR
United States
97405
Visitation
Sunset Hills Funeral Home, Crematorium and Cemetery
4810 Willamette St.
Eugene
,
OR
United States
97405
Cemetery
Sunset Hills Funeral Home, Crematorium and Cemetery
4810 Willamette St.
Eugene
,
OR
United States
97405